The first mention of Longjing (its name in Chinese) appeared in the 8th century –at that time its taste and flavor was appreciated by the grandson of Chinese Emperor Kangxi.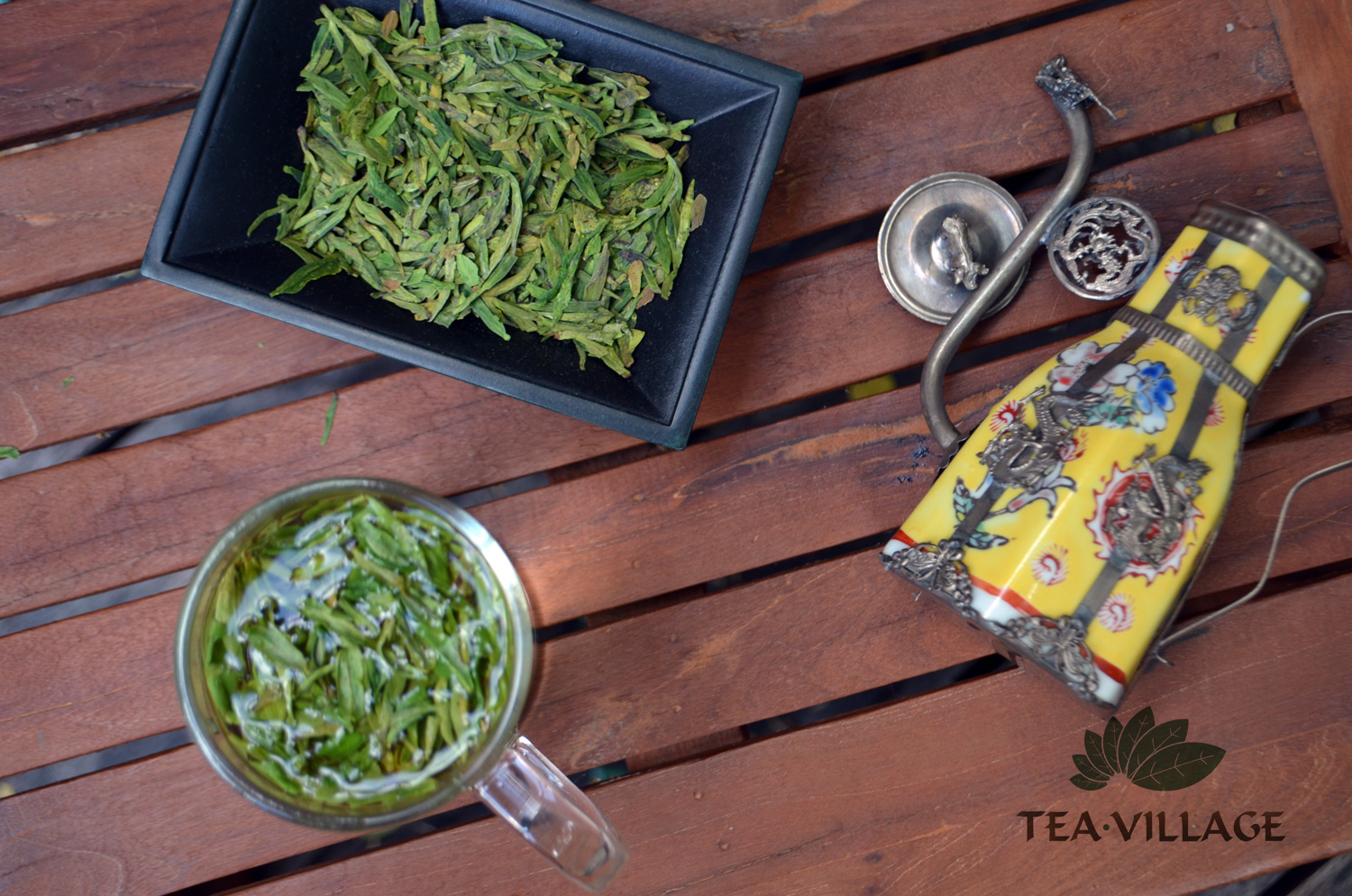 According to legend, during one of his trips to the West Lake, Qianlong visited the temple of Hu Gong, where he was offered a cup of Longjing tea, which was produced from the tea bushes growing in front of the temple. He was so impressed with the taste that he appropriated 18 bushes with his imperial status.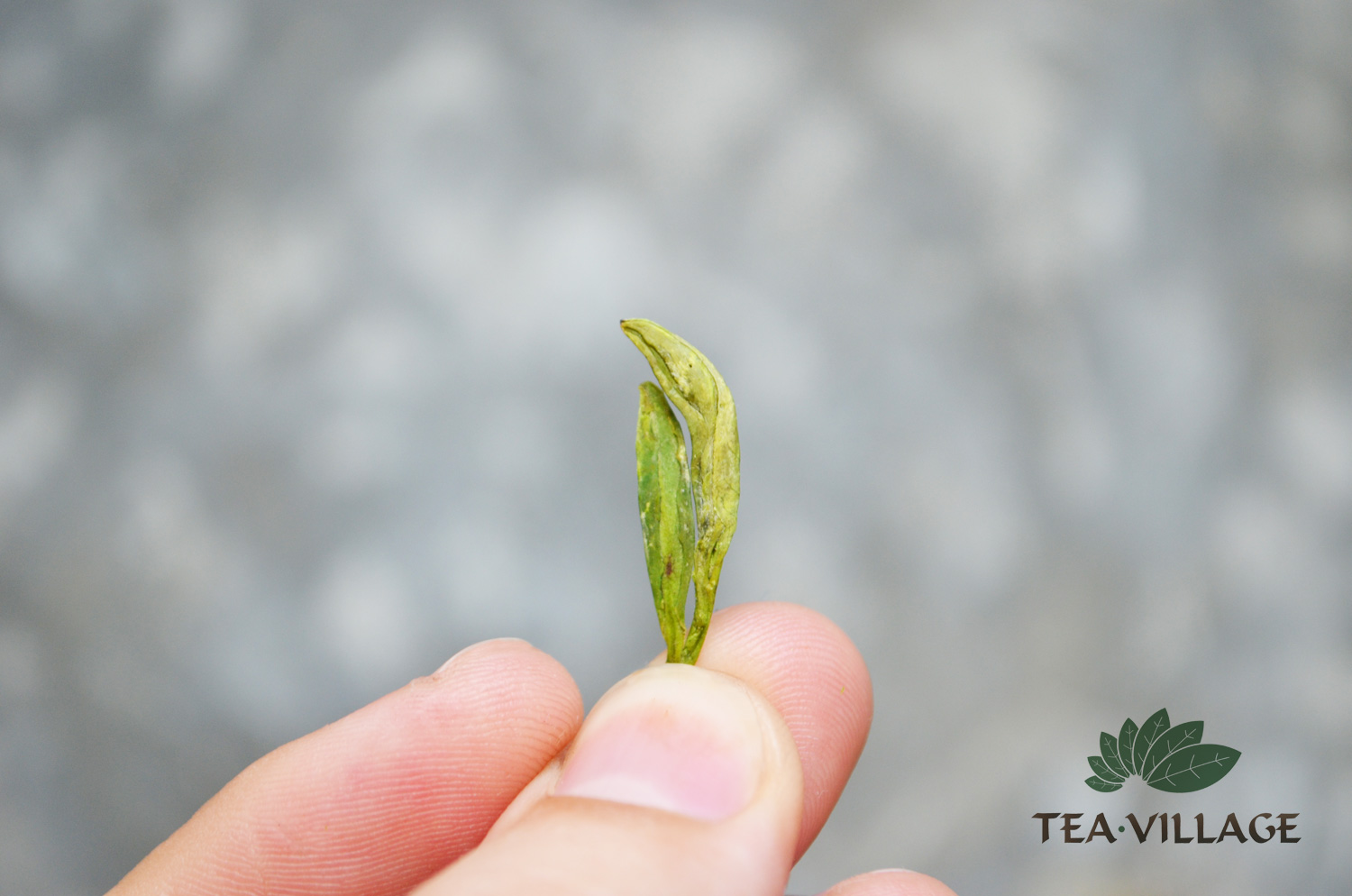 These famous 18 trees are still alive, so if you plan to go to China, be sure to visit this place.
Appearance of Dragon Well tea - small, flattened, elongated leaves with a gray-emerald color. This tea is quite expensive, so be careful when choosing it.
Health Benefits of Dragon Well Tea
Imperial tea has simply miraculous health benefits - it removes toxins and wastes from the body, and it rejuvenates and heals. Oriental doctors say that it is enough to drink two or three cups of this fragrant drinka day, and soon you will see the first results: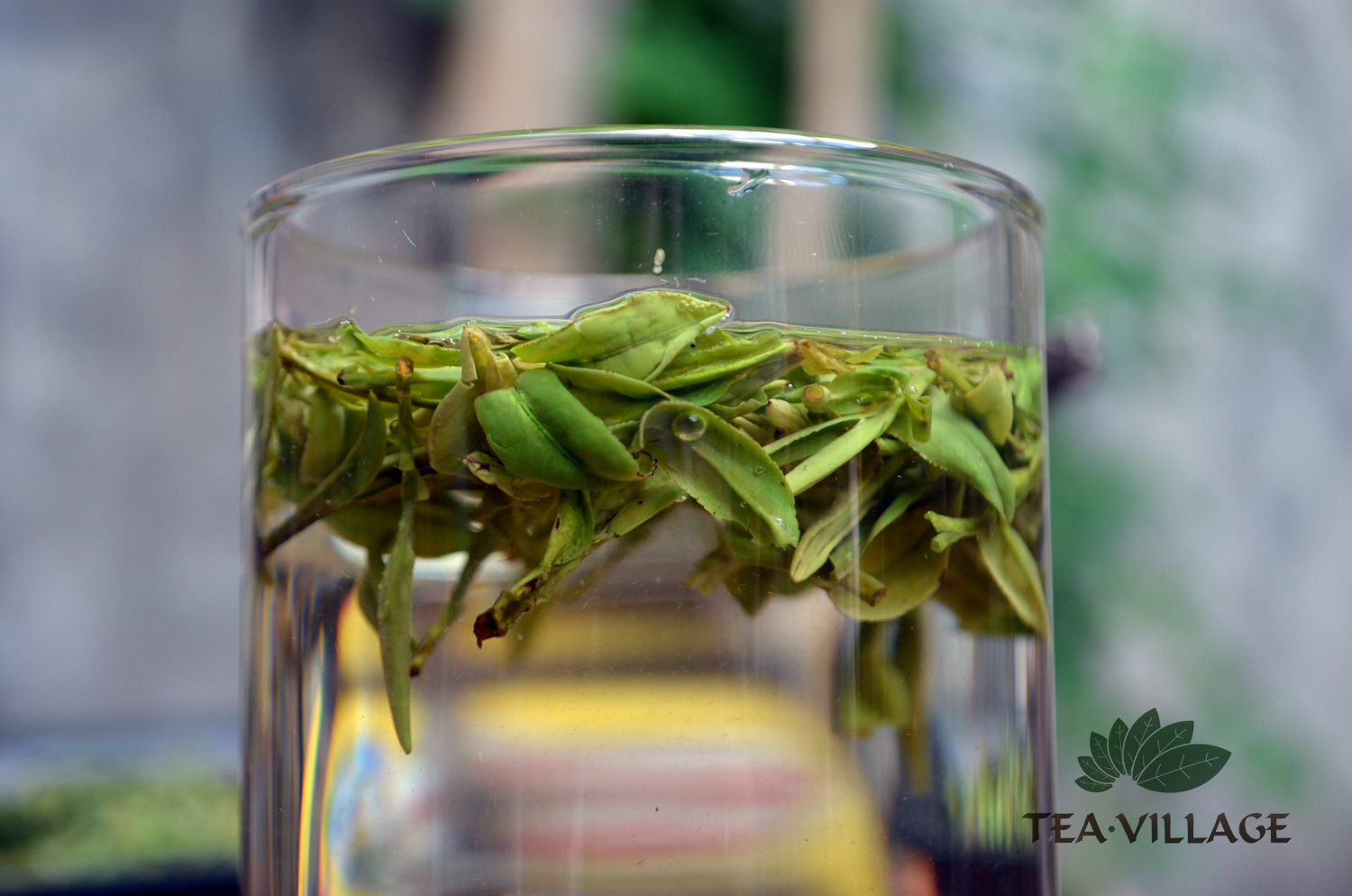 Your teeth become stronger;
It gets rid of gingivitis;
Your skin gets a smoother tone, the pores are closed, and the surface becomes velvety;
Your vision improves.
This beverage contains large amounts of vitamin C and amino acids – so the body will have it much easier coping with any disease during rehabilitation or during seasonal epidemics of colds.
Information taken from open sources and is provided solely for informational nature. Please, remember that this product has not been evaluated by FDA and is not intended to diagnose, treat cure, or prevent any disease. If you are nursing, pregnant or considering pregnancy, you should consult your health care practitioner prior to using any herbs or tea.
How to Brew Longjing Tea
It is noteworthy that the Longjing is not flavored with any flowers. Perhaps because the leaves themselves have a bright and rich flavor, so the extra "additive" is superfluous.
When you buy Dragon Well, you need to know the intricacies of preparing it - do not violate the technology. Here are the basic rules:
Use clean, filtered water and 3-5 grams of tea leaves in the amount of 150 - 250 ml.
Do not use the hot water - water should be heated to 80 - 85 ° C.
First rinse the brewed tea leaves Then pour hot water onto them and drain it immediately.
Do not to brew it strong – the color of the drink should be barely yellow, and accordingly the welding time brewing should not exceed 20 - 30 seconds.
Imperial Tea "stands" 4 - 7 refills without changing the taste and aroma.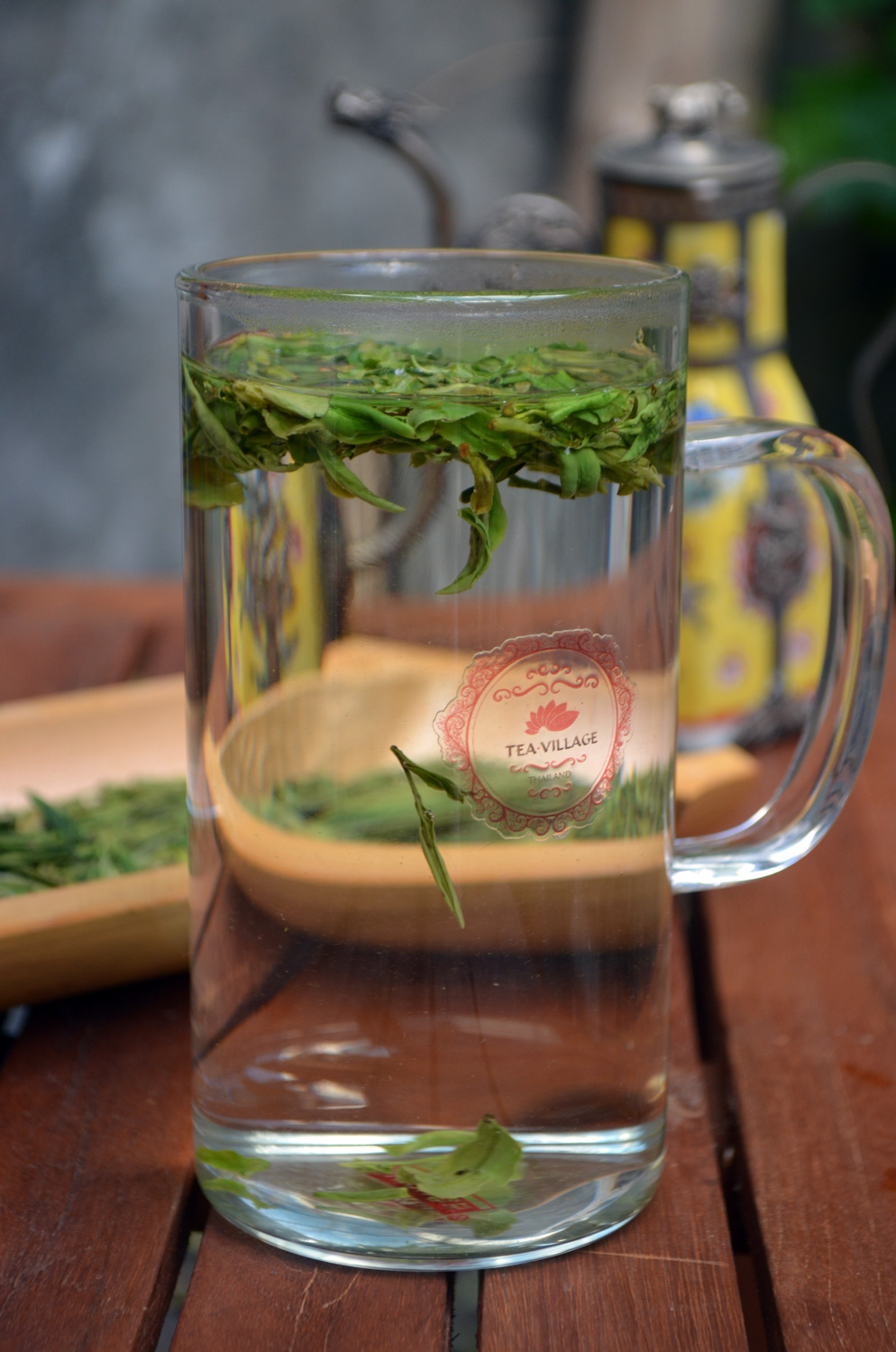 Brew it in a glass teapot or flask to see the beauty of the dancing leaves. Drink the tea slowly, in small sips, as if rinsing the mouth. This is the only way you can feel the true taste, aftertaste and admire it and thus become an admirer of imperial drink.
Enjoy your tea! Tea Village Team.