For many of us, green tea is associated with green leaves and a yellowish-green infusion. But the Japanese broke this stereotype when they first produced Hojicha.
Houjicha leaves have a reddish-brown color and an infusion caramel color. This is quite unusual specification for green tea, isn't it? :)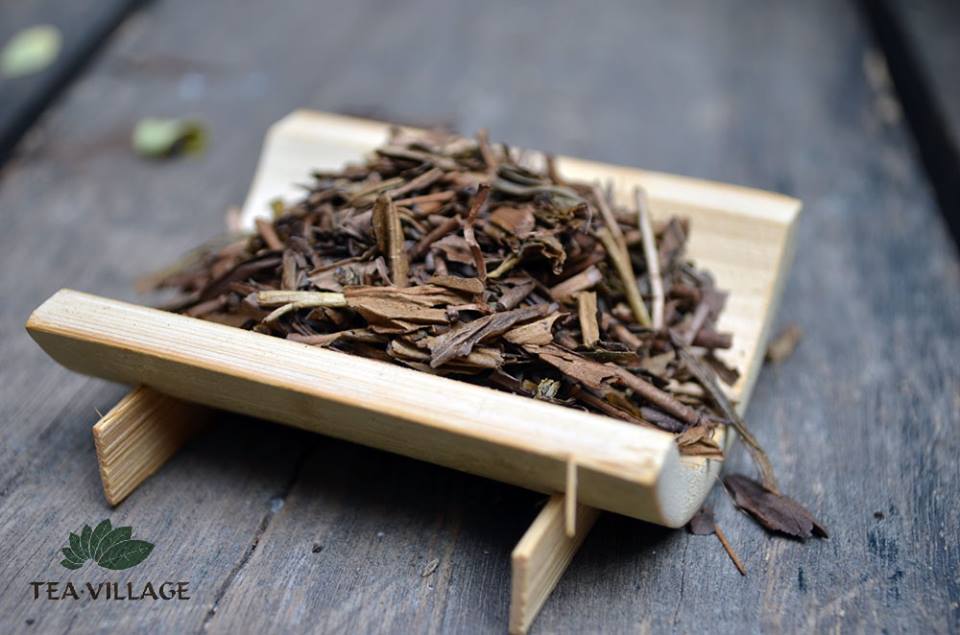 How is Our Hojicha Produced?
The production process is not easy and, requires skill and experience. Our Japanese partners have 40 years of experience in the tea business, and this results in excellent tea. :)
The production has the following stages:
Harvesting.
Steaming tea leaves.
Twisting and drying.
Sorting and roasting.
We would like to highlight the main features in the production of our tea, which distinguish it from others.
It all starts with the harvesting. As you know, during the ripening of tea leaves, the tea bushes above build shady canopies, so the leaves produce more Theanine and the taste becomes softer. For a production of Hojicha bushes are not closed, so its taste sharper.
Our tea grows in one of the most revered tea regions of Japan - Shizuoka.
For the production of Houjicha, most of the farmers use low-quality Bancha. In our tea, we use a good Bancha and Sencha, and therefore the taste of the tea becomes more interesting.
Tea is roasted on an old technology in a porcelain pot over charcoal. Apparently, the taste is reminiscent of a dark Chinese Oolong.
This tea has a peanut and caramel flavor, there is also a bit of astringency in green tea. As we thought, this is a very interesting option, and it deserves a place in our online store. Though it is green tea, we are confident that some who likes dark Oolong will appreciate it taste.
Health Benefits of Hojicha
The Japanese believe that this tea helps to normalize blood cholesterol and sugar levels and helps to relax. It is noteworthy that there is almost no caffeine, and therefore it can be used after a meal and at bedtime.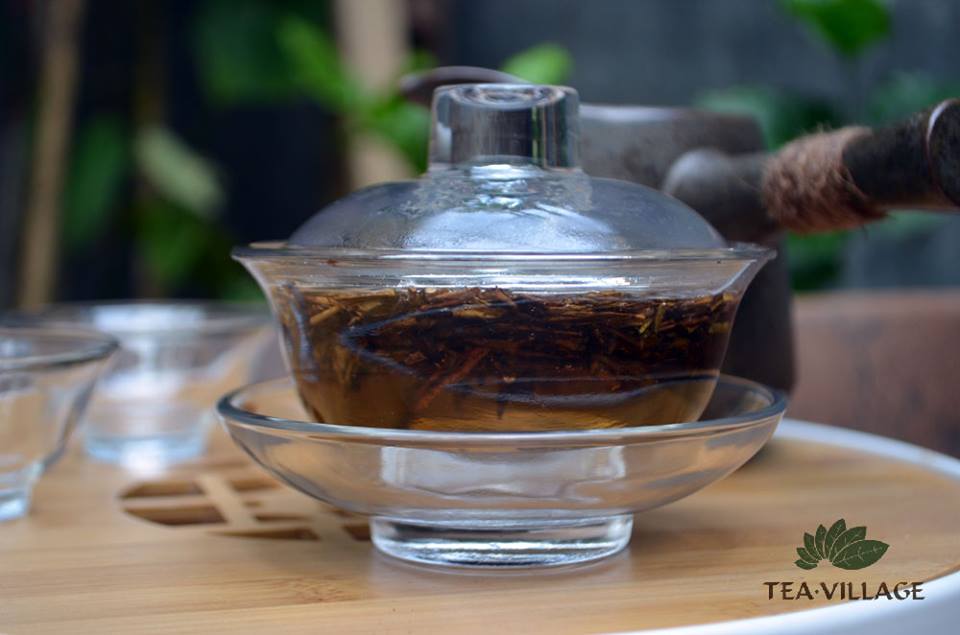 Additional information can be found on Wikipedia https://en.wikipedia.org/wiki/Hojicha
How to Brew Hojicha Tea
We'll share our recommendations.
Water temperature: 90-100 degrees Celsius.
Housewares: transparent, porcelain or ceramic teapot or mug.
The number of brewing: 4-7.
The amount of tea and volume of teapot: 3-4 teaspoon per 350 - 400 ml.
Place the tea leaves into the teapot and pour water into it
The first filling lasts a few seconds and the water must be drained, thus washes the tea leaves.
Pour water into the teapot again
Leave the mixture for at least 30-45 seconds
Drain the water out from teapot and your tea is ready to serve
* Increase time of next brewing for 10-20 seconds.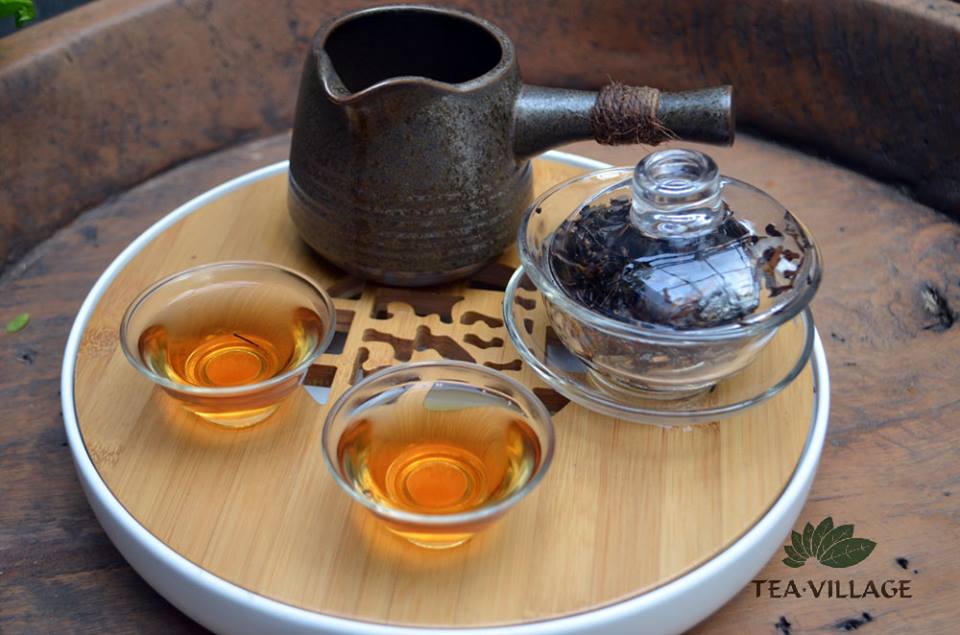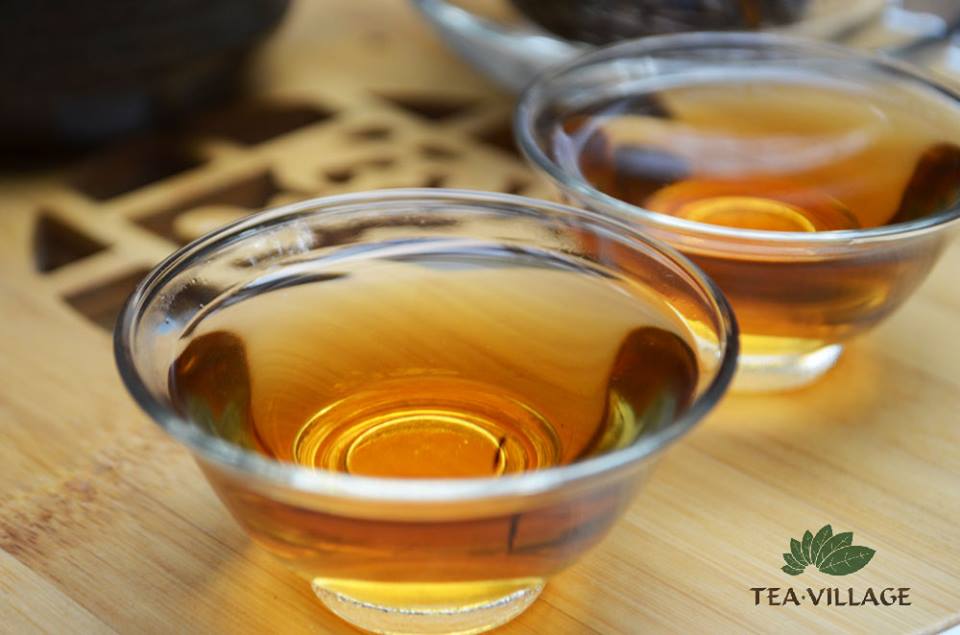 We hope you'll enjoy it. Tea Village Team!