Genmaicha is very famous in Japan and is considered the most popular drinking tea in this country, and it has a number of reasons.
- Price. In the past the production of "Popcorn tea" used low-quality green tea Bancha, so it was one of the most affordable and inexpensive tea for the Japanese.
- The taste of tea. It has an interesting nutty flavor that is liked by the inhabitants of this country.
- Brewing amount. Due to its saturation taste, it is not necessary to use a large number of leaves.
Over time, many things have changed and some Japanese masters have moved away from old traditions and come to grips with improving the taste of the rice drink.
For the production of our tea, we use good quality and fresh Sencha from Shizuoka. It gives the tea a mild taste, a bit like a high-quality Chinese green tea with a hint of grass. Also, great attention is paid to the rice. The basis is the highest grade of brown rice, which is roasted by the old tradition, so sometimes it explodes and looks similar to popcorn.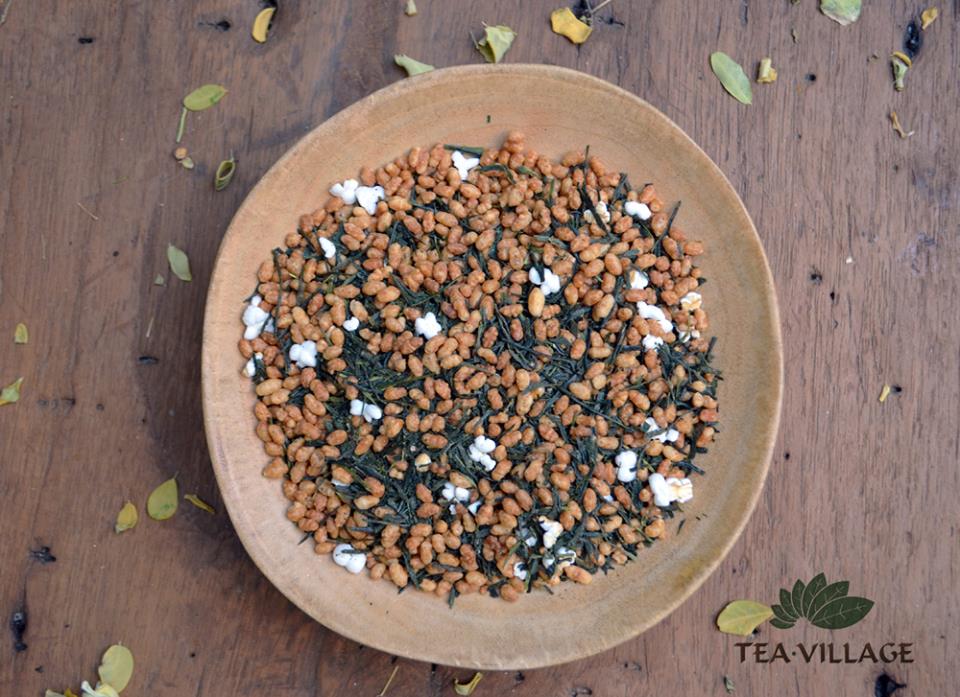 Thank you to our partners and friends from Japan that tried a lot of variations of this tea and helped us to select the best for us. We literally fell in love with Genmaicha, and now it is available on our website.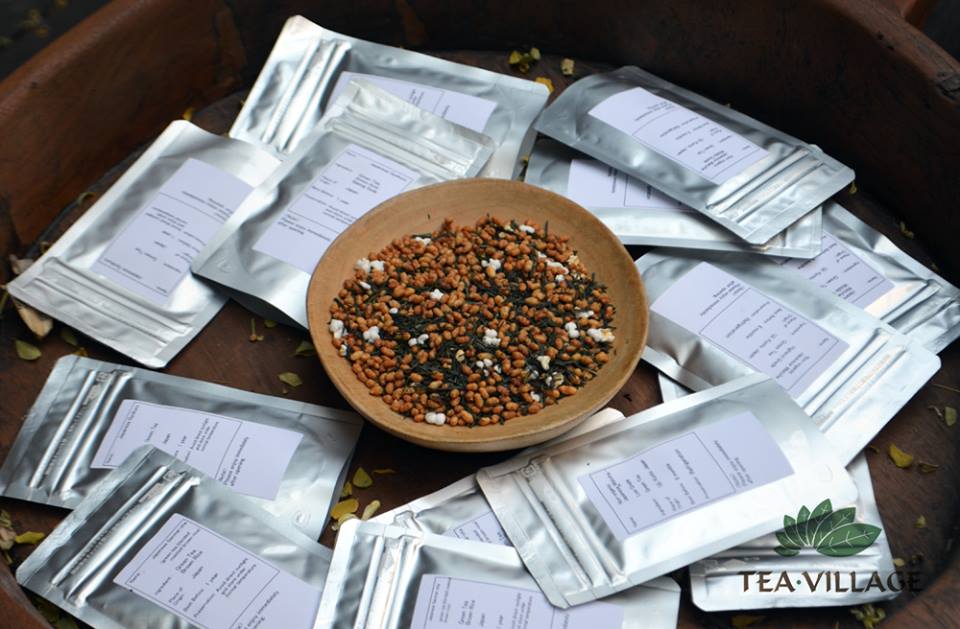 Health Benefits of Genmaicha
As you know, any tea has beneficial properties and Genmaicha is no exception. On the Internet you can find a lot of information about it. It has a high content of vitamin B, E and dietary fiber and of course it has caffeine.
Some are skeptical about the benefits of tea, but it is always worth considering that until the 17th century in China, tea was used as a medicine.
How to Brew Genmaicha
After talking with our Japanese colleagues, we formulated this brewing process.
Water temperature: 70-85 degrees Celsius.
Housewares: transparent, porcelain or ceramic teapot or mug.
Number of brewing: 2-4.
Amount of tea and volume of teapot: 1-2 teaspoon per 150 - 250 ml.
Place the tea leaves into the teapot and pour water into it
Leave the mixture for at least 1-2 minutes
Drain the water out from teapot and your tea is ready to serve
We hope that you'll enjoy our popcorn tea from Japan. :)

Enjoy your drink! Tea Village Team!